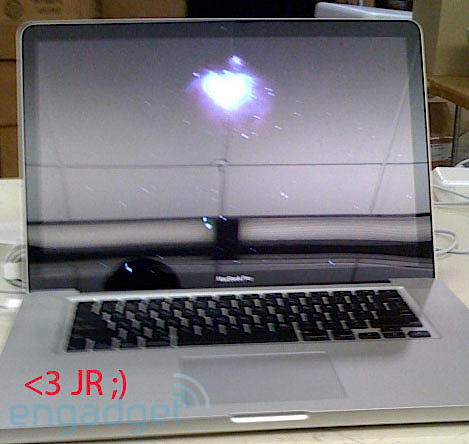 Hello all you Apple fanboys and fangirls. Tonight at 8:00 pm Amman time Apple will reveal the new MacBooks and MacBook pros and maybe another few surprises.
The image above is a leaked image of the new MacBook pro. It has been making the rounds on the web last night. Many leaks of the new machines' cases have been circulating lately.
So this evening, I hope to be sitting at home in front of my 4 year old PowerBook G4 and checking out my three favorite Mac news sites..
http://www.macrumors.com/
http://www.tuaw.com/
http://www.appleinsider.com/
.. to see what Mr Jobs has in store for us.
Read these related posts on 360east:
Apple creates the world's thinnest laptop (but still can't get its CEO's keynote to stream to Jordan!)



Bookmark this post on your favorite bookmarking service